Start page info boxes are content related boxes that are displayed on the Start page. Info boxes can basically be anything and roughly just refers to boxes on the Microbizz Start page. This can be anything from Microreports, Workplan resumé, Active check ins etc.
This section will go through the different info boxes available for the different modules. Info boxes are used when building a Start page.
To learn more about building and creating Start pages please see the related content at the bottom of this page.
For inspiration, here is an example on a typical Start page with different info boxes: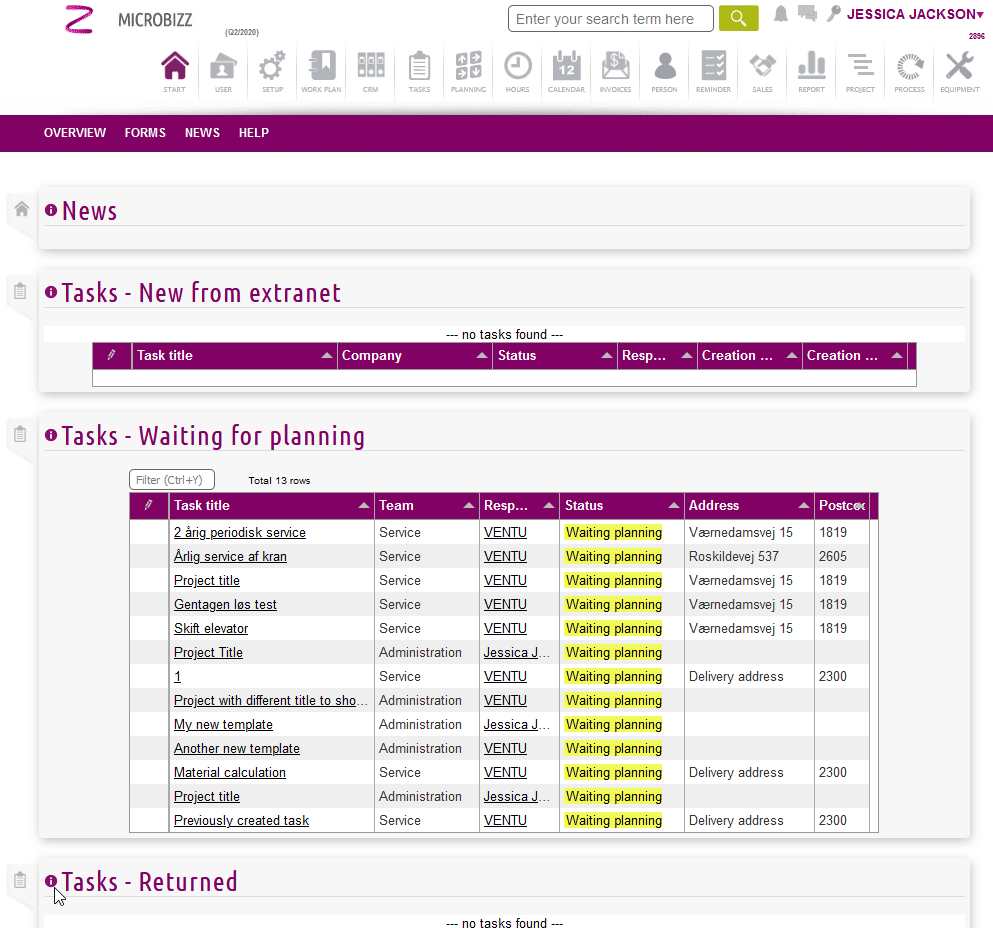 To add content, scroll down to the bottom of the page, and click on "Click to add contents":

You will then be presented by a dialog box, where you have to fill out the following information:


Title: The title for the info box

Module: Choose any of the available modules in your Microbizz solution. Here is a list of the most common ones with various ways to display information from them:


CRM:

Search company

Companies from filter

CRM account graph

Calendar:

My appointments

Team calendar

Course:

Equipment:

My equipment

Equipment / task overview

Hours:

Checkout notes

Invoiced within estimate

Inspection:

Invoices:

My EDIs

EDIs from filter

My invoices

Person:

Planning:

My production plan

Others production plan

Employee capacity

Routes

Process:

Awaiting action

Process pipe

Project:

Reminder:

My reminders

Pending

Week list

Duties

Report:

Microreports

Latest reports

Filter

User defined

Standard

Sales:

My sales

My sales (graph)

My calls

Campaign status (graph)

Sales pipe

Team performance

My quotations

Filtered quotations

Start:

Static reports

News

External app

Support:

Tasks:

My tasks

Task from filter

Pend. invoicing

Upcoming

Task from pool

User:

Check in

Active checkins

SMS communication

Be aware that it's nessecary that he user is configured to be recieving the SMS through this setting on the user profile:

Personal note

Contact information

Work plan:
One example - endless possibilities
The creation of content to start / overview pages in the description above covers only one of many possibilities.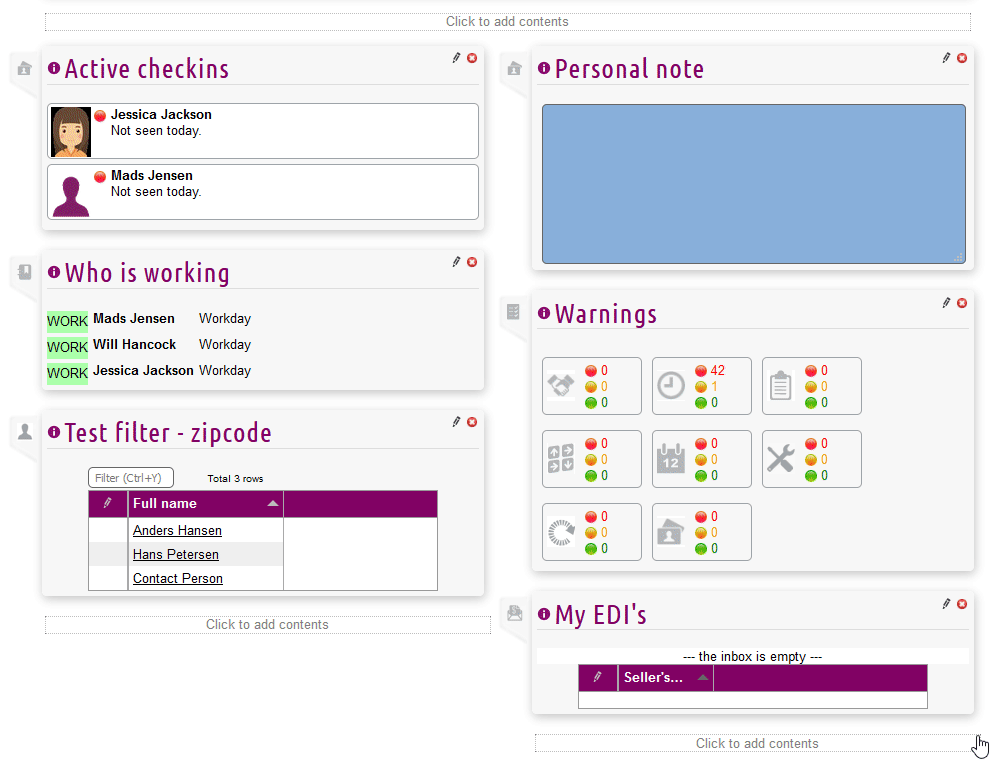 Apart from extracting all sorts of different information, a wide range of different visual representations are also available. Below we have added a few images of some of the most popular features.
Module: Reminder - Box type: Pending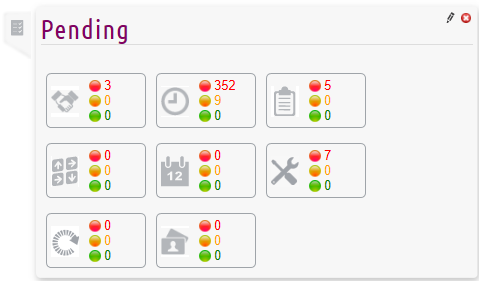 Module: User - Box type: Active checkins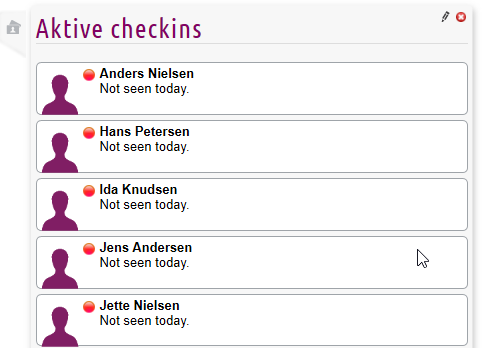 Module: Reminder - Box type: Week list

Related content