Planning form at project can be done in two main ways:
Planning from the planning tab, will let the user plan all the tasks attached to a project, without having to either create or use the timeline.
It's currently also the only way of adding normal planning for tasks in a project.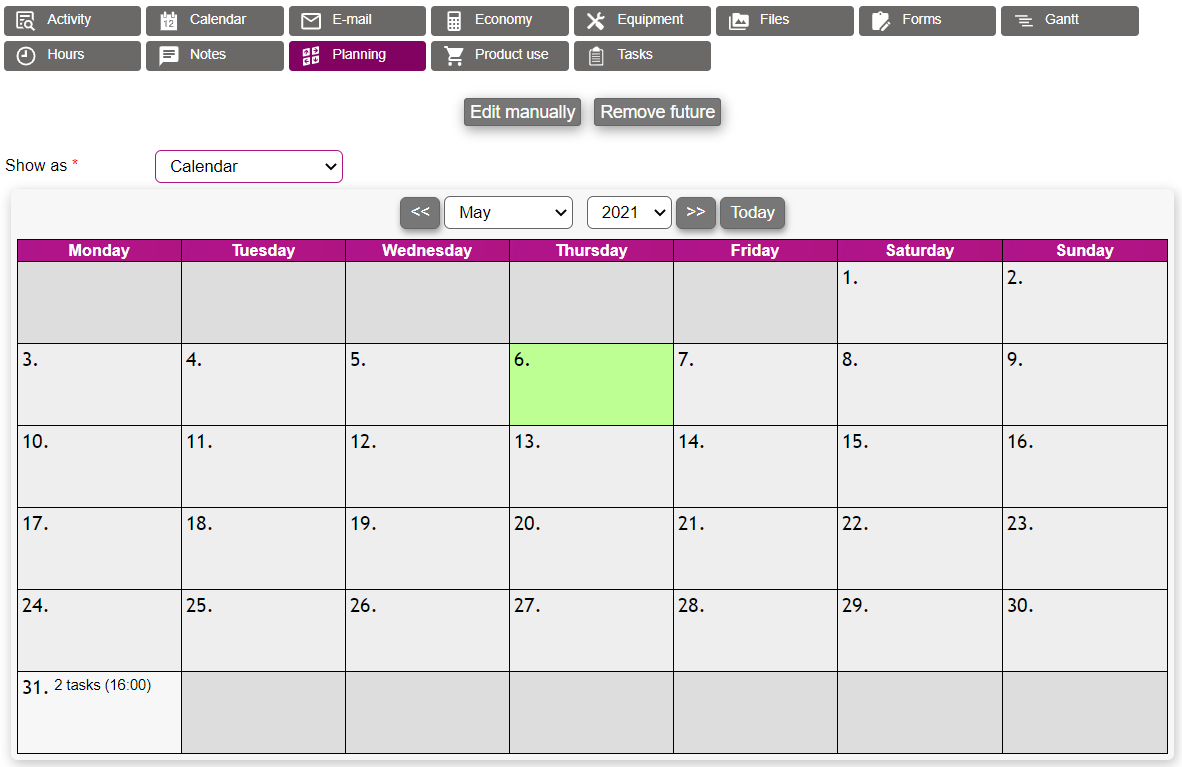 In the tab the user is met with a list of existing planning for this project.
Using the show as dropdown, the view can be toggled between calendar and list view.
Plan the tasks
To plan the tasks, simply press edit manually.
This will move the user to the planning module and start a normal planning for all tasks at the same time as seen in the video.
The tasks list in the bottom of the planning module are filtered to only show the tasks from the specific project.
From here the planning is done as explained here.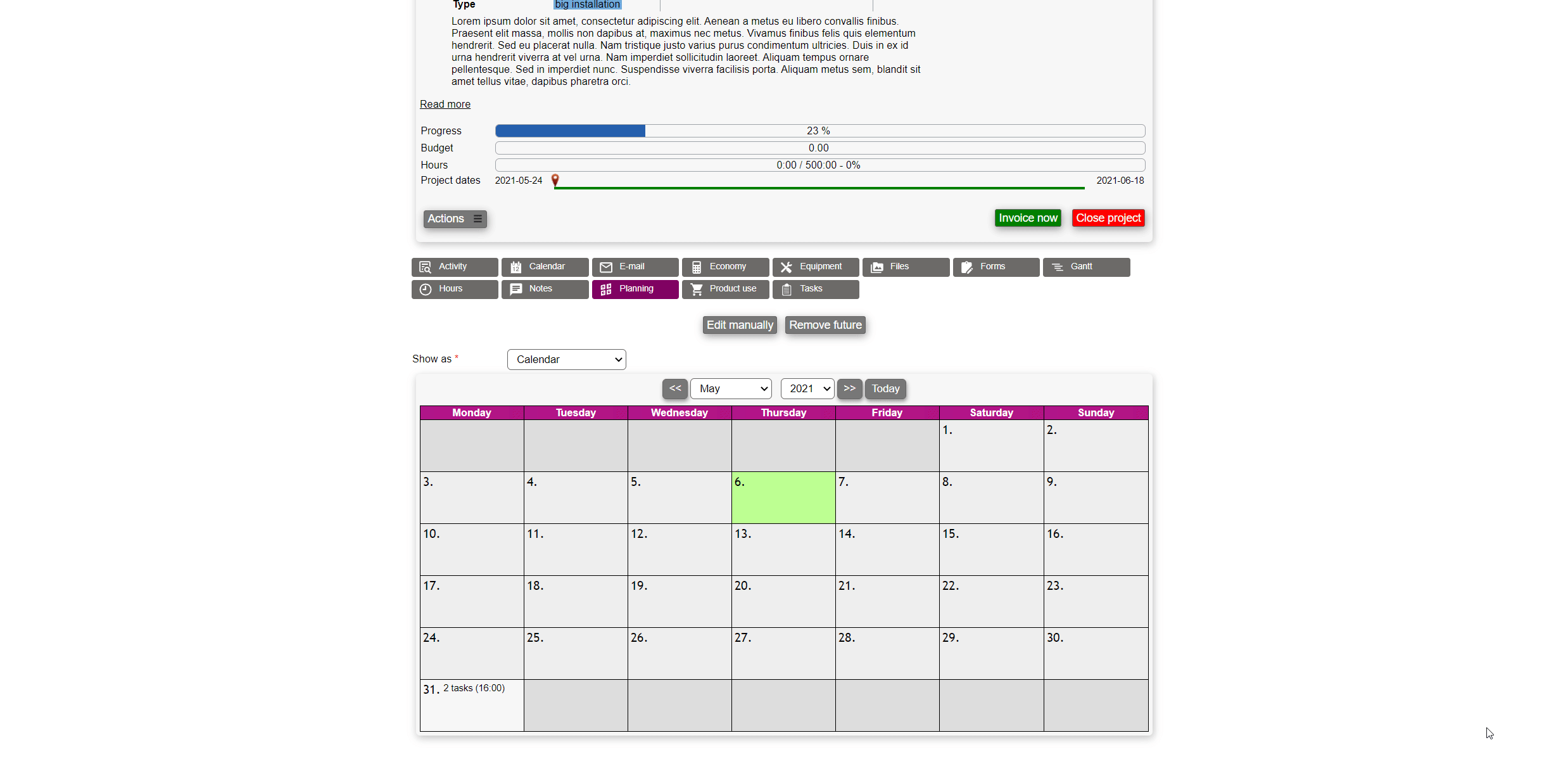 Remove planning
Removing planning is either done through the planning module, or from the planning tab on the project.
From the tab press remove future, which will remove all planning from the future for all tasks on the project.