Persons are used as contact persons and can be associated to one or more companies.
The most simple use for this functionality is to use it as a contact/relationship management.
In this section we will focus on the CRM→ Person relationship. You can learn more about persons in general in the persons section.
To get access to the persons associated to a company, simply choose the person tab.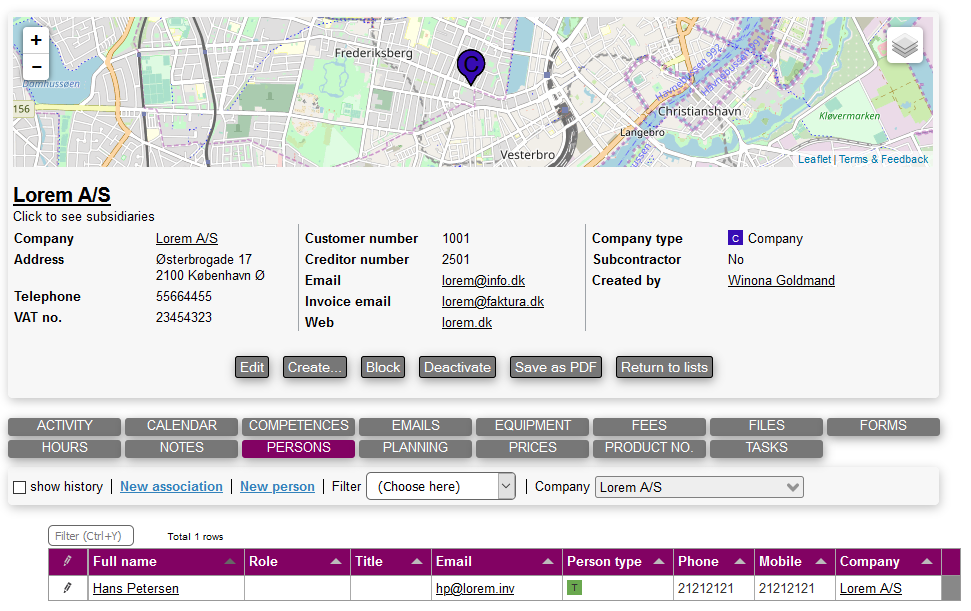 As with other list views, you can simply press the person's name to open the persons main card, where you will gain access to all the information about a specific person.
Functionality
Under the person tab, there are some functions that we'll take a look at now.

Show history
Toggles view of previous persons associated to this company. Standard setting is off, meaning that previous persons aren't shown
New association
This function is used to add an already existing person from Microbizz, to this specific company.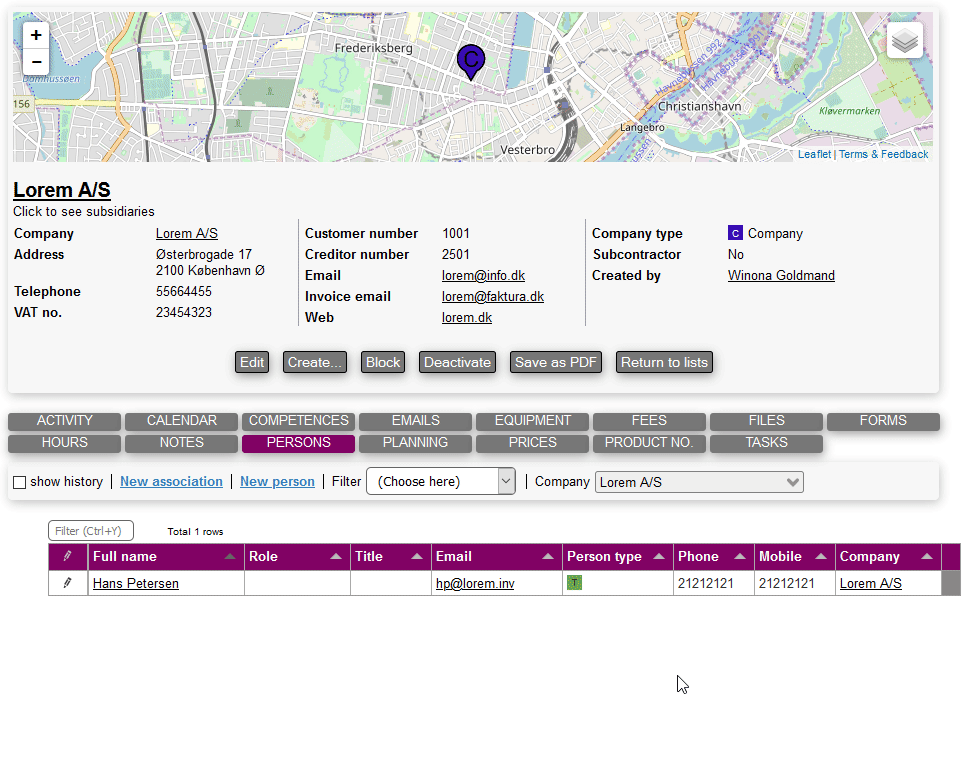 The available fields are:
Person: The search field for an existing person
Role: Choose the role you want to assign the user
Historical attachment: Choose this if you want to attach this person as a historical event. Meaning the person isn't attached to this company anymore but the fact that he/she was is relevant.

From: What date was the person attached from
To: What date was the person attached to

Remove attachment to other companies: If this is checked, any other relationships this person might have to other companies is removed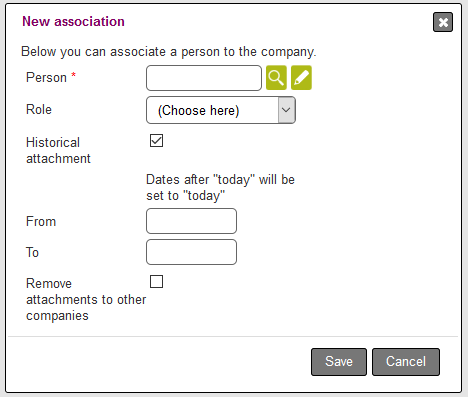 New person
Choosing this option will let you create a new person right from this view, and with the company already selected as the persons association. See more about creating persons here.
Filter:
You can use a custom filter to sort persons in the list. See filters for more info.
Company:
This dropdown let's you choose to see person for either the selected company or from companies that belong to this company.
List options
By pressing the pencil menu besides one of the persons, you will get the following options.

Edit the person
This options opens the person edit menu and let's you change info about the person.
Change association
Let's you change the role and period for the selected person.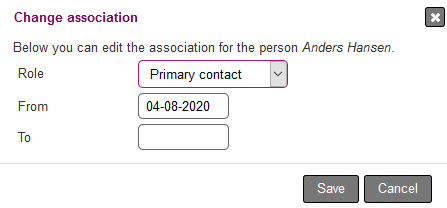 Delete association
Let's you remove a persons association to the company. This will not delete the person. Just remove any association to the company.

Set as their ref
Sets the selected person as their ref, meaning the primary contact on the company card. This can be used later for invoicing purposes.
Company tel. and email
This function replaces the company's phone number and email to the one from the selected person.