This displays a list of the tasks that are pending invoicing, typically because they unhandled product use or unhandled hours registration, or because the next invoice date has been reached.

The Invoice all and Reject invoicing of all buttons change if you select any of the listed tasks.
Invoice all will create invoice lines for the unhandled product use or hours etc and will add them to an invoice.
Reject invoicing will mark the product use and hours as handled.
Schedule allows you to schedule when tasks are auto-invoiced, see below.
Clicking on the Invoice now link for a task will take you to the task invoicing page.
Invoicing a task
Here you can see details about the invoicing of the task: the invoice policy, the pending product use etc.

Below you may edit the details of the invoice lines, and you may add or remove invoice lines. You may select if the lines should be added to a new invoice or to an existing invoice.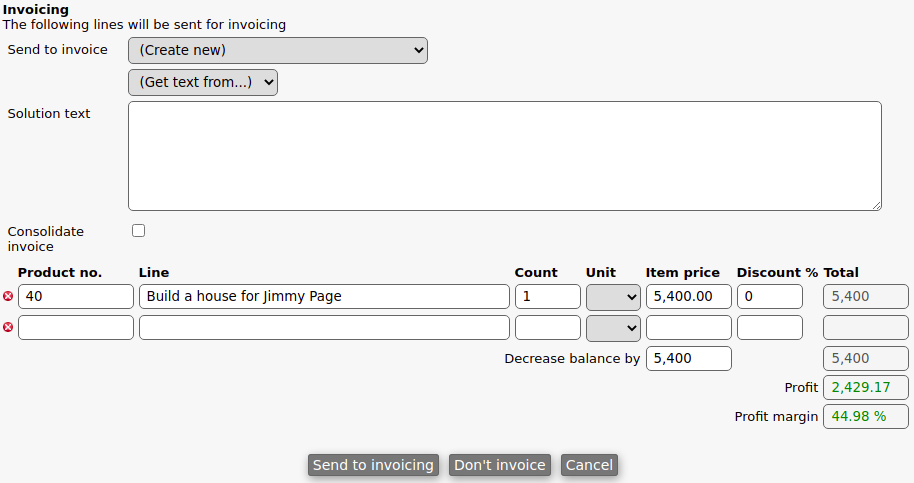 Schedule
You can schedule when to auto-invoice tasks. This is equivalent to clicking on the Invoice all button, except it only invoices those that match a filter.

Which tasks are auto-invoice depends on the Strategy setting in the Task module configuration.
See also