The purpose of the Notes tab is to record and communicate internally between users and externally with persons either pr. mail or on objects on the Extranet.
Notes are available on different objects and can be accessed by the Notes tab.
Here we use a task as example, but it works the same way in the other modules/objects.
Add a new note
The Notes tab gives access to the notes


Click on New note to start a new note, or thread as it is sometimes called. A thread is a collection of notes and replies to the notes.

The only field that is required is the field of the actual note; you may add a title, or select a tag for categorizing the notes, see SYSTEM > NOTES > TAGS for details.
You may pre-fill the note from a template; templates are created in SYSTEM > NOTES > TEMPLATES.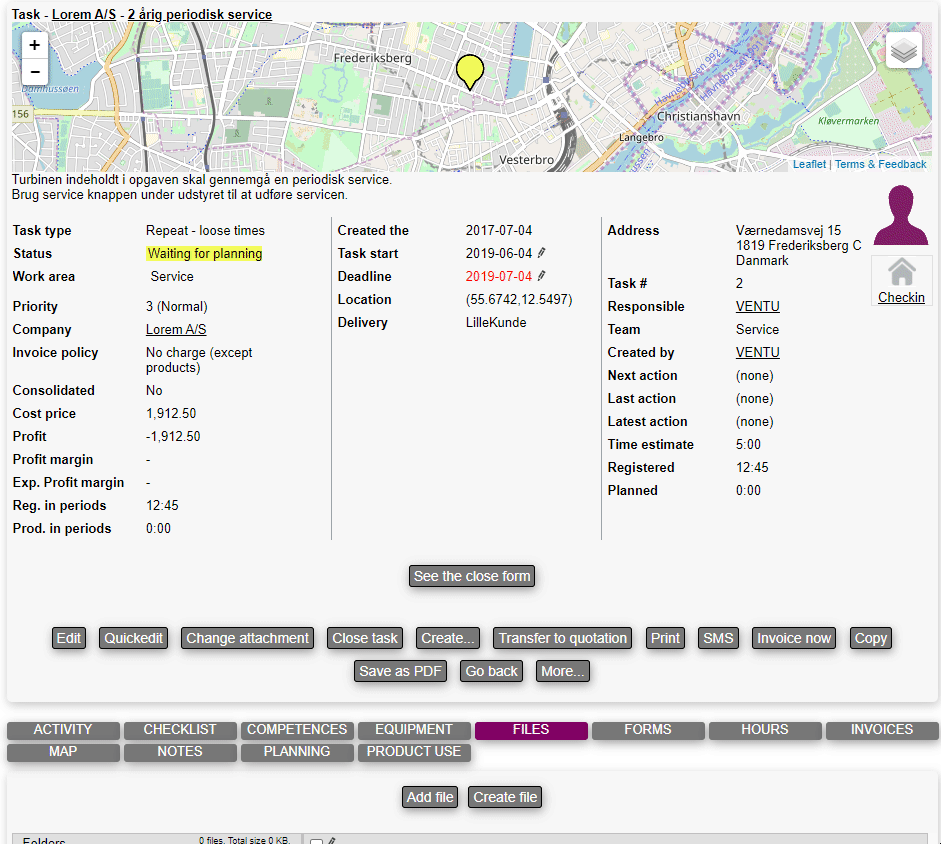 The resulting note looks like this:

The green line indicates that the note is visible on the extranet.
To the right are 4 buttons:
reply to the note
the pencil is for opening a menu where you may edit or delete the note, or get a mail link to the note
bookmark
mark as read
The mail link can be used to send mails Microbizz, the mails will then appear as notes:

Filters
You can filter the notes based on a simple text search. Or you may choose to display only those notes that have a given tag, or notes that you haven't yet read, or notes that are bookmarked.

Notice that the Report module allows you to search in all modules for notes.